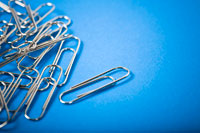 Do you form numerous limited companies with us? Are you fed up of entering your card details whenever you wish to form another UK limited company (or indeed purchase any of our services)? We have a solution for you:
Our Company Secretarial Management System
One of the many benefits of signing up for the free system is the ability to add an amount of credit (of your choosing) to your account via a card payment; you can then knock future transactions off of this credit. When it runs out you can simply add more credit.
Other features of the system include:
• Being able to carry out limited company admin (appointment updates, registered office changes etc) for numerous companies under one login
• The ability to upload companies and carry out admin for companies that were not even formed by us
• Special Wholesale Company Formation packages
• Loyalty scheme that sees us credit £20 to your account for every 10th company formed via our Wholesale Company Formation packages
For more information, to watch a demo or to sign up for the system, click here:
Simple Company Secretarial Management
This post was brought to you by Mathew Aitken at Companies Made Simple – The Simplest Company Formation Service
Keep up to date. Subscribe to our RSS