We have compared the Companies House formation statistics for 2013 with those for the previous year. Here's what we found: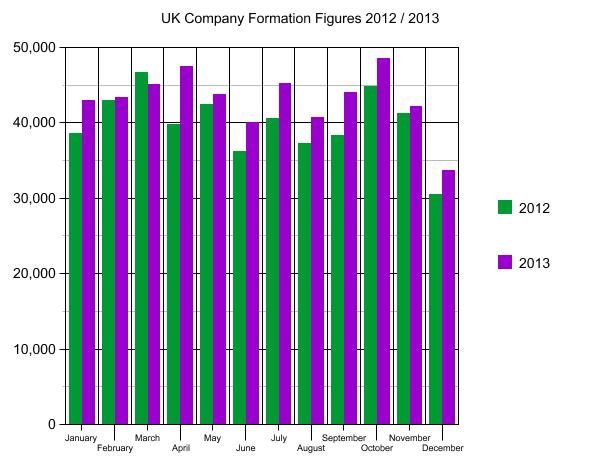 • 517,210 companies were formed in 2013 compared with 479,545 in 2012.
• The only month in 2013 that saw fewer companies formed than its 2012 counterpart is March. The difference being 1,613 companies.
• April has the greatest difference between 2012 and 2013 with the latter forming 7,649 more companies.
• In 2012, March witnessed the most formations. In 2013, October takes the honours, followed by April. Both surpass March 2012.
• December has seen the fewest formations over both years.
Information sourced directly from Companies House.

Brought to you by Mathew Aitken at …
For the start-up onwards. We provide services that make business simple: Company Formations, Virtual Offices, Company Credit Reports & more.

— MadeSimpleGroup (@MadeSimpleGroup) August 14, 2013
Keep up to date. Subscribe to our RSS.