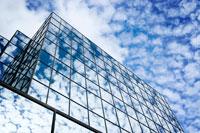 A survey by web company VMware has found that the UK is behind the rest of Europe when it comes to utilising web-based services, or the "Cloud".
Only 48% of SME's in the UK are currently using some sort of Cloud IT in the running of their business. This is compared to 60% of similar sized companies in the rest of Europe.
Is your company embracing the flexibility of the Cloud or do you feel the Cloud is not yet reliable enough for the business market?

This post was brought to you by Mathew Aitken at Companies Made Simple
Keep up to date. Subscribe to our RSS