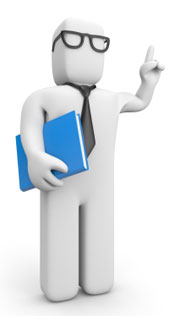 Our ICAEW accredited Company Secretarial System has a number of features designed to make your life easier. In this series of posts we intend to highlight different areas of the system and explain how to use the features.
In this post we shall look at the "My Details" area.
When you login for the cosec system the first thing you will notice are nine boxes split into three rows of three. On the top row in the middle is where you will find the "My Details" area. By clicking on this you will be able to update:
• your email address
• your password
• the account name
• the address on account – this is where we will send company documentation
• your phone number
The Company Secretarial System is a free tool designed to help anyone who administers and forms numerous Limited Companies. Click here for more information or to sign up.
This post was brought to you by Mathew Aitken at
Companies Made Simple – The Simplest Company Formation Service
Keep up to date. Subscribe to our RSS