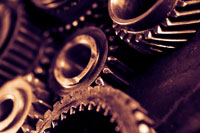 Last Updated: 08/09/2014
Everyone who forms a Limited Company with us gains free access to our online admin portal.
When you login at Companies Made Simple the first thing you will notice is six boxes, the first of which is titled "My companies". If you click on this you will see a list of your incorporated Limited Companies as well as their company number, incorporation date and annual return / annual account due dates.
If you click on a company name you will be taken through the individual admin page for that company. It is from here that you can:
• Appoint / Resign Directors
• Appoint / Resign Secretaries
• Update Director / Secretary information
• Update the Registered Office address
• Complete a Return of Allotment of Shares
• Download and view company documents (including the Share Certificate if you formed your company with the Bronze plus package upwards)
• File Annual Returns (for a small fee)
This post was brought to you by Mathew Aitken at
Companies Made Simple – The Simplest Company Formation Service
Keep up to date. Subscribe to our RSS