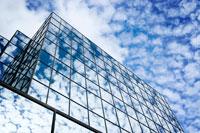 Last Updated: 16/09/2014 
If your limited company's Registered Office has changed you need to let Companies House know. There are two ways to do this, the hard way or the simple way.
The hard way? Complete and send in the paper AD01 "Change of registered office address" paper form to Companies House. Whilst completing the form is easy, it is unreliable and slow as it requires mailing the document.
The simple way? Online. You can update your Registered Office with Companies House by logging into Companies Made Simple, accessing your company and then requesting the change online. It's easy to do and speedy (the update is normally made within 3 working hours). It doesn't even matter if you're not a customer of ours, simply sign up for an account with us and import your company to our system with the company number and authentication code.
So what'll it be, hard or simple?
(No payment is required to complete any of the above processes).
This post was brought to you by Mathew Aitken at
Companies Made Simple – The Simplest Company Formation Service
Keep up to date. Subscribe to our RSS