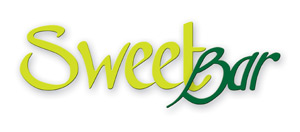 The team at the Made Simple Group recently got together with James Bland, owner of SweetBar, to congratulate him on being our Small Business of the Year 2010 winner and to have a quick chat with him about his business.
Made Simple Group: James! Congratulations on winning! The judges here are very impressed with the concept of your business, SweetBar. Tell us, how did the idea come about?
James Bland: It all started with my wedding in July 2010. My wife and I liked the idea of having sweets at our wedding, something that would be different. Whilst looking around wedding fairs and browsing the Internet, I identified that sweets were very under represented and felt the way they were displayed/provided could be developed and that's where SweetBar started. I set about designing a traditional sweet cart and had input from my family, especially from my Dad, and after that the first SweetBar was created. Its now been expanded to include SavouryBar, with snacks such as pork scratchings and peanuts so there's something for everyone!
MSG: So how did you start marketing your product?
JB: I started with the production of some flyers and business cards and of course free samples to help generate a buzz. A website was set up, one I initially made through a generic website template, which turned out to be very successful. I then researched into the wedding market to identify a suitable magazine to advertise with locally. I attended some local wedding fairs which produced some very positive responses and my first bookings; people were interested in something new and unique for their weddings and SweetBar was just that. As the business grew I felt that the website needed a more professional look so I got expert input from a close friend to create the website that you see today.
MSG: And social media? How has that helped to boost awareness of your business?
JB: Social media is an effective way to market your business to a wide audience for free, so this suited me perfectly as my budget was very minimal. Facebook was easy to get to grips with as I already have an account, so setting up a business page was simple. I also set up a Twitter and LinkedIn account to cover as many bases and reach as many people as possible. Competitions were used to generate traffic to these sites and my first competition trebled the amount of followers I had. I understand the impact social media can have on your business and plan to continue to develop my knowledge and usage of this free marketing tool.
MSG: So the important question is do you think using social media has helped your business in any way?
JB: Definitely! Its so easy and accessible to all, allowing you to market to a wide range of people and best of all its free. An example of how its helped generate business for SweetBar is when we ran a special offer around the Royal Wedding which allowed for discounted rates if 'Royal' was quoted when booking which proved quite successful. Social media has also helped in the development of the SweetBar brand, spreading the name and continually keeping it fresh in peoples' minds through the status updates.
MSG: How easy was it to start your company?
JB: I had already done some research on how to start a business and I had some knowledge of business operations after studying business at university. I like to make sure I have all the facts and be aware of the costs and implications before committing to an idea, so I produced a business plan which gave me the confidence to put some of my savings into the business to help it get started! But the research definitely helped in understanding further about business insurance, trading licences, what the terms and conditions should be and so on. Having such a unique business required a bit of research and it's certainly paid off!
MSG: Where do you see the business in two to three years time?
JB: I want to continue to progress and develop the business as I am always coming up with new ideas and services to implement and some of these will be coming into action shortly. I also plan to focus on various other under represented markets in order to gain as much experience as possible. I will continue to focus on building up the current area I'm mainly operating in (Cambridgeshire and surrounding areas) to create a showcase of proven successes to launch a franchise in the next 1-2 years. I currently have two carts and whilst there aren't any plans to expand the number at the moment, there are designs and products in the pipeline.
MSG: So the golden question is how will you use the iPad?
JB: Its quick and easy to use allowing instant access to my emails, bookings and the internet. I can carry out research, business development ideas and keep my social media marketing up-to-date. In terms of making a SweetBar app it could be possible one day and I have looked into it but we'll leave that to some time in the future!
This post was brought to you by Alicia Sprott at
Companies Made Simple – The Simplest Company Formation Service
Keep up to date. Subscribe to our RSS