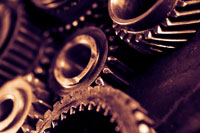 Last Updated: 11/09/2014
All the Limited Companies that we form are registered for Companies House webfiling, we do not however register YOU for webfiling.
Registering a company for webfiling is different from registering a person. When a company is registered for webfiling it is given a company authentication code (this can be viewed on your company admin page), when a person is registered for webfiling they are given a security code.
To carry out filing for a company directly with Companies House you first need to register for webfiling here, once registered you receive a security code (not to be confused with the authentication code) that allows you to login here. Once logged in you can carry out admin for a Limited Company by entering the authentication code.
This post was brought to you by Mathew Aitken at Companies Made Simple – The Simplest Company Formation Service
Keep up to date. Subscribe to our RSS