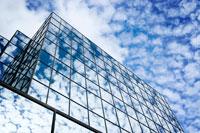 Exactly a week ago we wrote a post titled "How to change your Companies House WebFiling Authentication Code"; well today's post is a bit of a companion piece to that.
When you access your company admin page (login, select "My Companies", select your company name) there is an option to "Update Code" next to the webfiling authentication code. This should only be used to update our system with a new code that Companies House has confirmed, not to enter a new code of your choosing.
For information on changing your code with Companies House click the link in the first paragraph.
This post was brought to you by Mathew Aitken at Companies Made Simple – The Simplest Company Formation Service
Keep up to date. Subscribe to our RSS