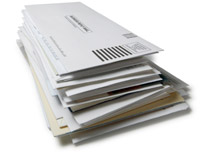 Companies House eReminders are an email notification system that let you know when a company's annual return and annual account due date is approaching. If your company is on our company admin portal signing up is easy:
• Login to Companies Made Simple
• Click on the company name
• Select "Quick Links" > "eReminders (Accounts and Returns)"
• Enter the email addresses that you wish to receive notifications (up to 4 can be added) > select "Add Email"
• An email will now be sent to each address, simply agree to the terms and conditions in this email. You're now signed up.
Signing up for eReminders will put a stop to you receiving notifications via regular mail.
This post was brought to you by Mathew Aitken at Companies Made Simple – The Simplest Company Formation Service
Keep up to date. Subscribe to our RSS