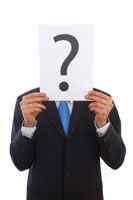 Serviced offices are a very flexible and attractive option for new start ups and those who want something more than that offered by working at home and/or using a virtual office. It is particularly of interest where people need to collaborate on projects.
Many serviced offices around the country offer short-term licenses with little or no capital expenditure. Some provide 'hot desks' and meeting rooms, together with a whole range of other services.
The costs of such services are laid out in advance and it is clear what you are paying for.
As with a virtual office, a serviced office can provide your limited company with a more prestigious address and access to additional services and interaction with other businesses. Over the last few years, there has been a proliferation in the number of serviced offices available and you are recommended to shop around for the one that fits your purposes.

This post was brought to you by Companies Made Simple – The Simplest Company Formation Service
Keep up to date. Subscribe to our RSS