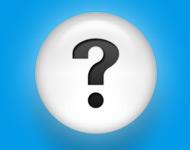 The authorised share capital was abolished as part of the Companies Act 2006. However that's not stopped us from being asked what this was. So here you go:
Before the Companies Act 2006 a limited company could be formed without allocating all of its shares. So a company could be formed with an authorised share capital of ten shares worth £1 each but with an issued share capital of one share worth £1, meaning that only one of the ten shares were issued to a shareholder, therefore leaving another nine shares available to be allocated. The authorised share capital detailed all of the shares in the company, both allocated and non-allocated.
Now when forming a company you simply choose how many shares to allot to each shareholder with nothing leftover. If you wish to add more shares post company formation you can file the "SH01: Return of allotment of shares" form.
This post was brought to you by Mathew Aitken at Companies Made Simple – The Simplest Company Formation Service
Keep up to date. Subscribe to our RSS