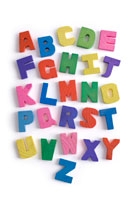 Good question. The Web Filing Authentication code is a 6 character long (a mix of letters and digits) code issued by Companies House. Without this code you can not complete any online admin for your limited company (either through us or directly with Companies House).
All limited companies formed by us are automatically allocated a code upon incorporation. To find your code, login, click on "My Companies" and click on your company name. The code can be found next to "Web Filing Authentication Code".
If you did not form your limited company with us and have misplaced your code (or never received one) you first need to register for Web Filing here. Once registered simply select the "Forgotten your authentication code" link. The code is then mailed to your registered office.
This post was brought to you by Mathew Aitken at Companies Made Simple – The Simplest Company Formation Service
Keep up to date. Subscribe to our RSS