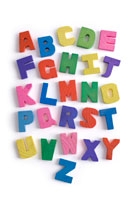 Not only is our Company Name Change service extremely simple, it is also extremely quick with company names often changed within 3 working hours. To change the name of your limited company:
• Purchase the Company Name Change service
• When in your "Dashboard" select "Continue" next to "ChangeOfName"
• Enter your desired company name, choose your suffix (Ltd or Limited) then click "Check Name Availability" – if the name is not available select a new name, if it is select "Change"
The name change request is then sent to Companies House where it's normally accepted within 3 working hours.
If your proposed company name includes sensitive words then the name change can't be processed online and must be completed via the paper method (we shall provide the necessary documentation).
This post was brought to you by Mathew Aitken at
Companies Made Simple – The Simplest Company Formation Service
Keep up to date. Subscribe to our RSS