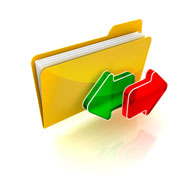 If you have a limited company that was not formed via us and you're concerned that you're missing out on some of our fantastic services, don't worry, you can upload previously formed limited companies to our system completely free of charge.
All you need to do is:
• Login to Companies Made Simple
• Select "Import Company"
• Enter your Company number and Authentication code then select "Import Company"
And there you go. The company has now been uploaded to your account on our system!
This post was brought to you by Mathew Aitken at
Companies Made Simple – The Simplest Company Formation Service
Keep up to date. Subscribe to our RSS