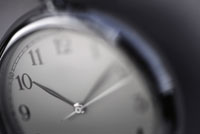 If your company is on our admin portal you are able to make numerous changes to the company that are then reflected on the Companies House register. The portal allows you to (for free unless otherwise stated):
• Update the registered office address
• Appoint and resign directors and secretaries
• Edit current director and secretary information
• Change the number of shares in the company
• Change the accounting reference date
• File an annual return (see here to purchase the AR01 service)
When completed the requests are sent to Companies House who normally take around 3 working hours to accept the filing request. Changes will then be reflected on the admin portal once you select the "Sync Data with Companies House" option.
This post was brought to you by Mathew Aitken at Companies Made Simple – The Simplest Company Formation Service
Keep up to date. Subscribe to our RSS