Our company secretarial software allows you to import and manage limited companies that were not formed by us onto it. All we require is the company number and the Companies House webfiling authentication code.
This function can be found when you click the "Import Company" option from your dashboard: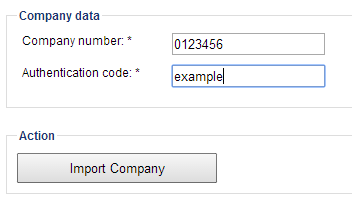 If you want to import multiple limited companies onto the company secretarial system at the same time, all you need to do is:
Create one CSV file made up of company numbers and webfiling authentication codes
Email the CSV file to our team – we'll take care of the rest and let you know as soon as the companies have been imported
See here for more information on our Company Formation for Professionals service – ideal for customers who form multiple limited companies on behalf of other people.
If you found this post helpful – subscribe to our blog now.
This post was by Mathew Aitken at MadeSimple – Find Mathew on Google+