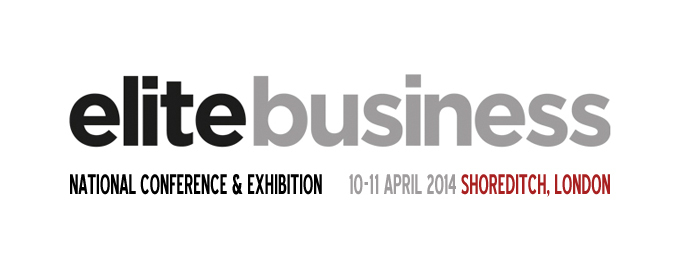 If you are a business owner or director of an ambitious company then you should attend the elite business event for free, where you can focus entirely on the growth of your own business for 2014…..
During 2013, elite business have been beavering away to deliver a high-calibre event for people who want to grow and expand their business. By registering for a free entry ticket you can:
Gain access to 100's of every-day business product and service providers under one roof
Attend exceptional keynote seminars
Take part in practical company workshops
The Conference* boasts influential figures such as Karren Brady, Lord Digby Jones, Jacqueline Gold and Michael Portillo who will each discuss the key to driving growth and securing success in the modern business landscape. The Conference is delivered by Mike Southon, global business presenter and entrepreneur.
A vital ingredient to a successful business is learning from others who are already at the top of their game and we've gathered dozens of business leaders such as Andy McCartney, CEO of Microsoft Ventures, Renaud Visage, co-founder of EventBrite and Darren Westlake, co-founder of Crowdcube to present a unique Keynote Seminar Programme designed to give you excellent advice on boosting the growth of your business.
The elite business National Conference & Exhibition takes place on 10 – 11 April at The Old Truman Brewery in Shoreditch – the heart of London's entrepreneurial community and cornerstone of the booming Tech City and Silicon Roundabout.
The Old Truman Brewery is a testimonial to the rise, fall and re-ascension of London brewers Truman, recently regenerated by the Zeloof Partnership. The Truman Estate spans ten acres of East London and much of the Estate is now occupied by small businesses across all sectors, ranging from tech to fashion and hospitality to accounting…. there is indeed a diverse business community that is second to none in London.
We still have plenty to announce over the coming months and, if you register now to claim your free entry ticket to the exhibition and Keynote Seminar Programme, we will keep you up-to-date with news on the speakers, seminars and workshops.
*There is a charge to attend the Conference – click here for further details
Brought to you by…
Have you registered for your Free Entry tickets to the Elite Business Event? If not, register at http://t.co/jenoPcWOE3! #EBE2014

— Elite Business Event (@EliteBusEvent) January 12, 2014
Keep up to date. Subscribe to our RSS.