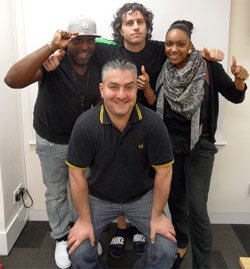 In preparation for next months 3 Peaks Challenge our brave MSG team have started a rigorous training regime. It's bye-bye to the Krispy Kreme's and hello to the treadmill.
Over the next few weeks we'll be using our YouTube Channel to bring you the latest on our efforts to raise money for Bliss. You can currently watch team members Richard and Gavin talk briefly about the challenge here and here.
If you wish to donate visit our Just Giving page.

This post was brought to you by Mathew Aitken at Companies Made Simple.
Keep up to date. Subscribe to our RSS