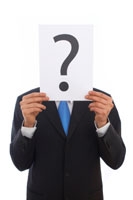 Updated on 18/08/2014
Your company name is a vitally important part of your business, it makes up your identity and contributes largely to the image that you portray to your customers. With that in mind, it is wise to carefully consider your choice of name. Obviously, one could recommend simple tips such as choosing something that represents what you do and, spelling your name correctly. But when forming a limited company there are some rules that you will need to remember:
1) Don't be offensive
Companies House will not allow the use of any word or phrase which may be deemed as rude or offensive.
2) Watch out for sensitive words

Some words and expressions are considered by Companies House to be "sensitive", requiring permission or additional documentation in order to be used.
Words such as "Architect", "Royal" and "Dental" require written approval from the relevant authorities should you wish to include them in your company name. Details of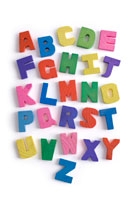 who to write to are available from Companies House.
Other words such as "Group", "Holdings" and "International" require additional documentation providing more information about your company. If you form your company with us, we can supply you with these templates.
3) Don't be too similar
Companies House will not register a company name that is the same or too similar to another company on the register. Words such as "services" and "company" do not differentiate a company name. For example, if Made Simple Limited in on the register, Companies House will not register a company called Made Simple Services Limited.
4) "Limited" will be included in the company name
If you are forming a private limited company by shares, the company name needs to end with "Limited" or "Ltd". When forming with Companies Made Simple, our system will automatically add Ltd for you.
5) Use Symbols correctly
The use of some symbols such as £, %, $,  @ are permitted for use in your company name.  Accents however cannot be used. For example, should your company be called "Made Simple Café", you will need to register the company name without the accent.
Just remember that symbols cannot be used in the first three characters of the company name.