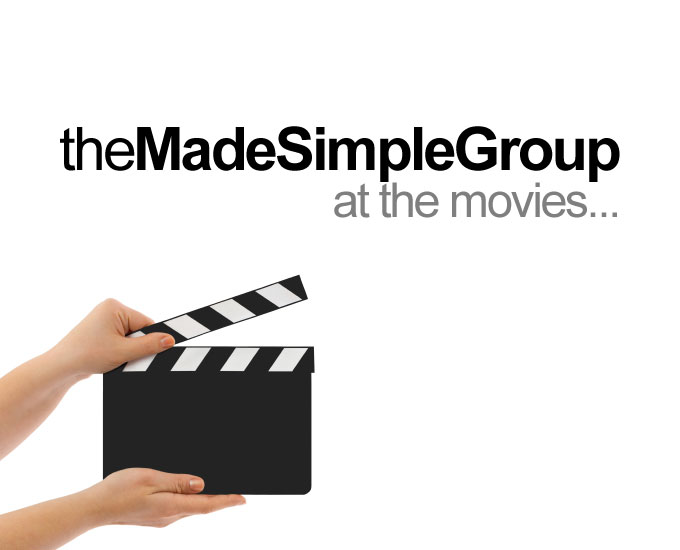 With the Oscars almost upon us we thought we'd lazily link the world of movies with the world of business. So we asked our Twitter and Facebook fans for their favourite films about business. This is what we got back (with a few of our own chucked in too). The nominees are:
Ghostbusters
"Ghostbusters!" we hear you yelp. Well yes, at its core Ghostbusters is about a New York based business finding its feet. Financing the company, locating offices, hiring staff, reaching customers, it's all covered. Ghostbusters is a film about a startup cleverly disguised as a comedy about some chaps busting ghosts.
Glengarry Glen Ross
It's each man for himself in this film adaptation of David Mamet's award winning play about the papercutthroat industry of real estate. Salesmen compete against each other for the best leads in this "story for everyone who has ever worked for a living".
Inside Job
The definitive documentary about the credit crunch. Director Charles Ferguson looks at what really got us in such a mess. Be warned; you will get furious.
Moneyball
True life tale of baseball coach Billy Beane who chose to ignore traditional "big player" philosophy and use a coaching method that relied on statistics and analysis instead. Baseball is big business and this guy treated it as just that.
Office Space
Fictional company Initech, and more precisely vice president Bill Lumberg, give a masterclass in how not to treat your staff. Apparently staff don't like it when you move their desk – especially when it's to storage room B.
The Godfather
Look beyond the horse heads, toll booth shootings and satsuma gun-fire and you'll find the story of a family's struggle to keep their olive oil business on top. See also The Godfather Part II. Don't see The Godfather Part III.
The Social Network
David Fincher's true-ish tale of Mark Zuckerberg and Facebook showcases the meteoric rise of a business and the fractured relationships success leaves behind. Like.
Trading Places
Well-to-do managing director exchanges roles with a street hustler in this modern day Prince and the Pauper. Another 80's classic (with Dan Aykroyd) masquerading as a comedy when in fact it is a biting comment on the thin line between success and failure in business. Okay, maybe not biting.
Up In The Air
George Clooney is a corporate downsizing expert. Basically he flies around America firing people from their jobs. The plot and the fact it was released in 2009 would lead you to believe that the credit crunch was an inspiration, however, the book it's based on was released in 2001.
Wall Street
There was no way we could have a list about business movies and not mention the inspirational/infamous (delete where applicable) Gordon Gekko. "Greed is good", "Lunch is for wimps", "What's worth doing is worth doing for money", "If you need a friend, get a dog", "It's not always the most popular person who gets the job done", the list goes on.
And the winner is…
Well that's for you to decide. Use the comments feature below to let us know your winner and feel free to suggest any films that we haven't mentioned.
This post was brought to you by Mathew Aitken at Companies Made Simple – The Simplest Company Formation Service
Keep up to date. Subscribe to our RSS