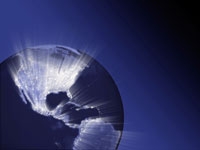 According to a recent report published by the International Finance Corporation and the World Bank, the UK remains one of the world's best countries to do business ahead of both the USA and the rest of Europe.
Without doubt, part of this is due to both our own home-grown talent and entrepreneurial spirit, but also the fact that a relatively generous and lenient tax and legal structure makes the UK an attractive business for people from overseas to both invest and establish businesses.
This can be observed with the increasing numbers of company formations in the UK. Starting business in Britain is very straightforward and although there are obstacles to opening a bank account and perhaps registering for VAT, which undoubtedly take far longer than they ought to, the actual formation process is swift, automated and efficient.
Starting a company can be achieved in little more than three hours and with the tax advantages of registering a company and operating in that way as opposed to as a sole trader, it is no wonder that the UK is so high up the International League.