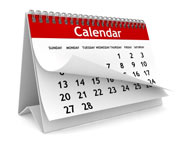 As of now anyone who has a company with us is able to change their accounting reference date online via our system.
Simply login to Companies Made Simple, access "my companies" and click on your company name. Next to "Accounting Reference Date" you will see "Change Date" – click this. You can then input your new date and send the request through to Companies House. This is normally accepted within 3 working hours.
Companies House don't charge for the service, so neither do we.
This post was brought to you by Mathew Aitken at Companies Made Simple

Keep up to date. Subscribe to our RSS